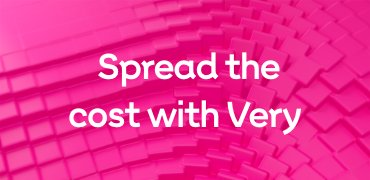 Warning: This is high-cost credit. Consider alternative options before applying for this credit, including alternatives from other lenders regulated by the Central Bank of Ireland.
39.7% APR variable
Representative example based on minimum monthly payments.
€200 purchase 22 monthly payments of 10% of balance (or €10 if greater)
Rate of Interest 39.7% APR
Total amount €256.23
If you pay more than the minimum monthly payment the loan will be cleared in a shorter period of time.
Our high cost credit provider agreements have a maximum APR of 39.7%.
Licensed high cost credit providers must assess your creditworthiness in accordance with regulatory requirements. Before providing credit, we will seek such information from you.
Terms and Conditions
Over 18s Only. Registered Office: Very, Cape House, Westend Office Park, Blanchardstown, D15Y9DV. Registered Number 106058
Shop Direct Ireland Limited trading as Very is regulated by the Central Bank of Ireland.