Decorate your Christmas tree, stress free
Give yourself a bit of peace while you decorate! Kids love helping decorate the tree, but it can often be the opposite of Christmas peace and cheer! Thankfully there are a few things you can do to make sure it looks amazing and you stay stress free.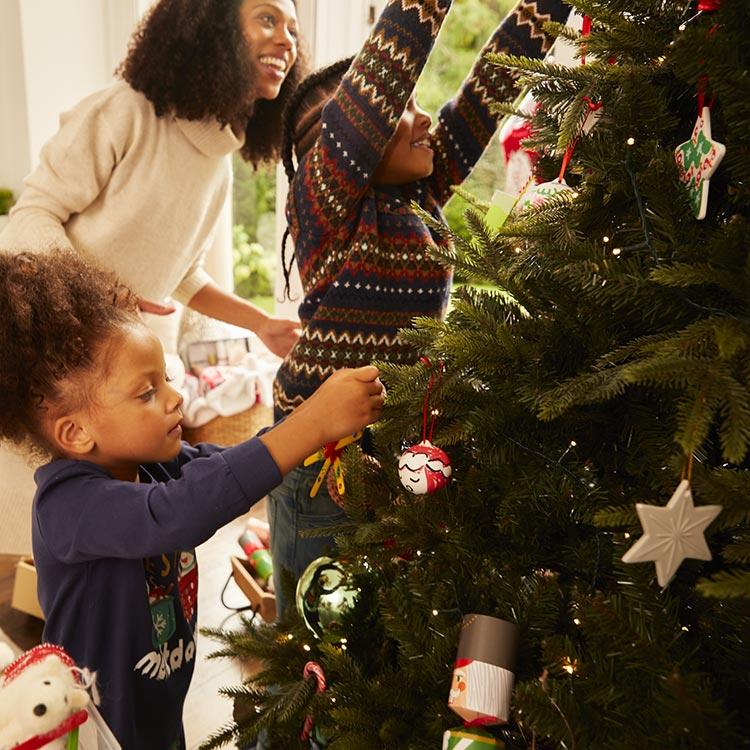 1

Get the basics done without the kids

Get anything fiddly out the way before you let them get stuck in, you can put the lights on first and sort the decorations into piles so you can see what needs to go where

2

Let them hang their favourite decoration

Let them choose their favourite decoration and maybe have a chat about what it means to them, so it becomes a little tradition

3

Give them specific jobs to do

Little helping hands love to feel important, so give them a job to be 'in charge of', so it helps them focus and lets you get on with the main event

4

If all else fails turn the tree around!

If they want to let their creativity run wild, then let them do one half while you perfect the other, then when you're done just turn the tree round (think Monica from Friends!)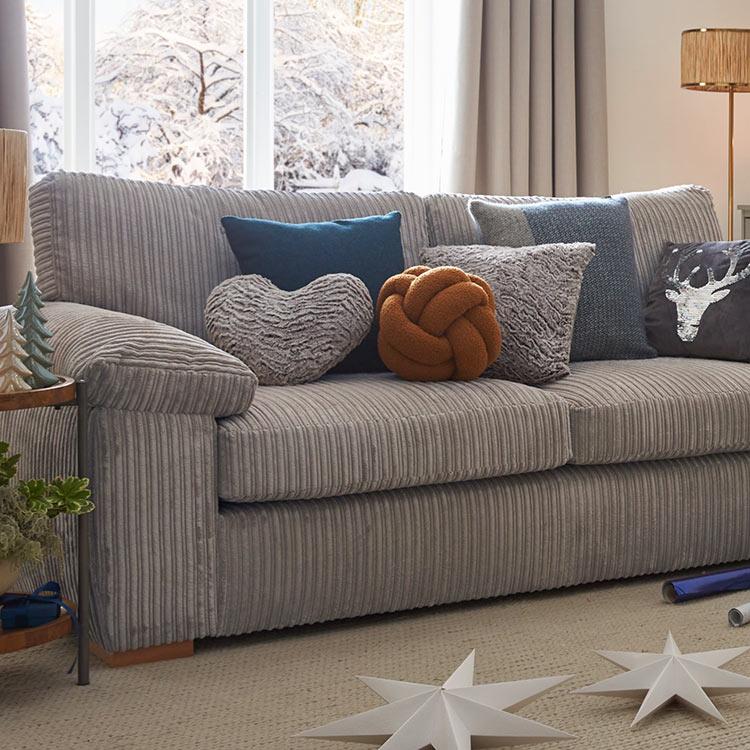 Get everything in place with pre-Christmas delivery!
Sofas, dining, beds, and homewares, you can have it all in time for the big day
Shop now
*Selected products only
On-trend trees
Half the fun is choosing your theme, here are the looks you'll be seeing in your feed this year
Host with the most
Hosting a big family Christmas can seem daunting, but there are a few things you can do up front to make sure it all goes without a hitch, and you get to relax and enjoy the festivities
Shop Guest Essentials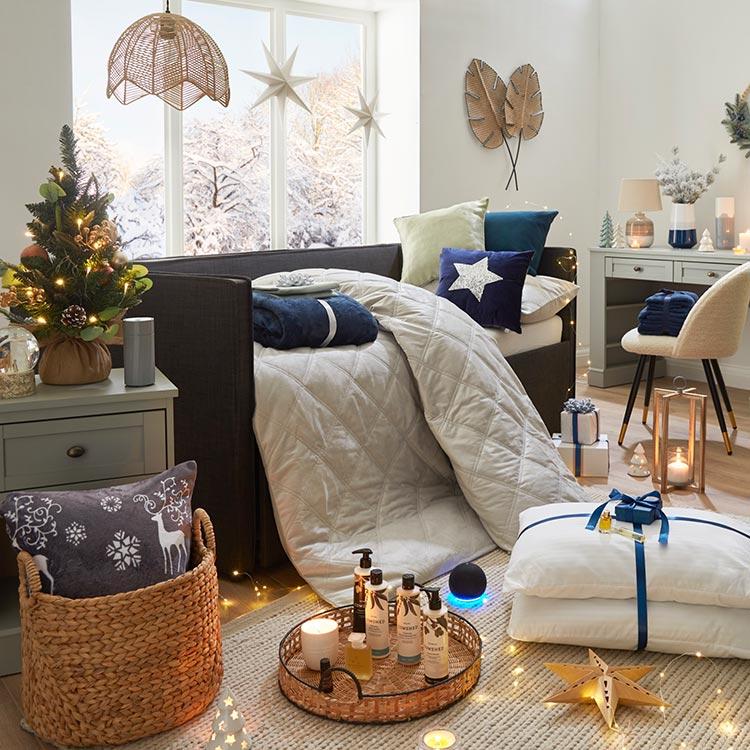 1

Give it a personal touch

Whether it's including a family tradition or leaving little personalised gifts on the table for each guest, this is a welcoming touch that everyone will appreciate

2

Create magic

You can't have enough festive twinkle, so why not take your theme into the guest room (or wherever you can squeeze them in!) if you're having people stay over

3

A little delegation

If you've got some eager helping hands (or even if they're not) rope the kids in to help with some simple tasks so you can focus on the tricky stuff

4

Easy entertainment

Stock up on a few easy age-appropriate games to keep everyone busy while you're putting the finishing touches to dinner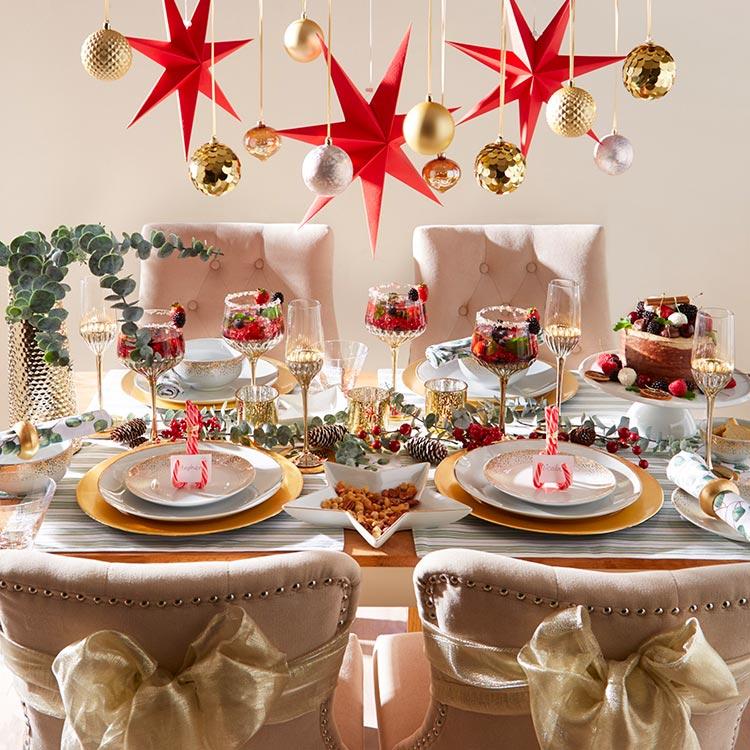 Christmas cook-off
Make a list of what you'll need and check it twice so you don't realise you're missing something vital on the big day!
Shop all Cooking
Start with the right dining table
There are lots of options to make sure you're all set
Shop all Dining Tables
Spruce up your space
Having everyone over for Christmas is the perfect excuse to get started on some overdue DIY projects
Shop now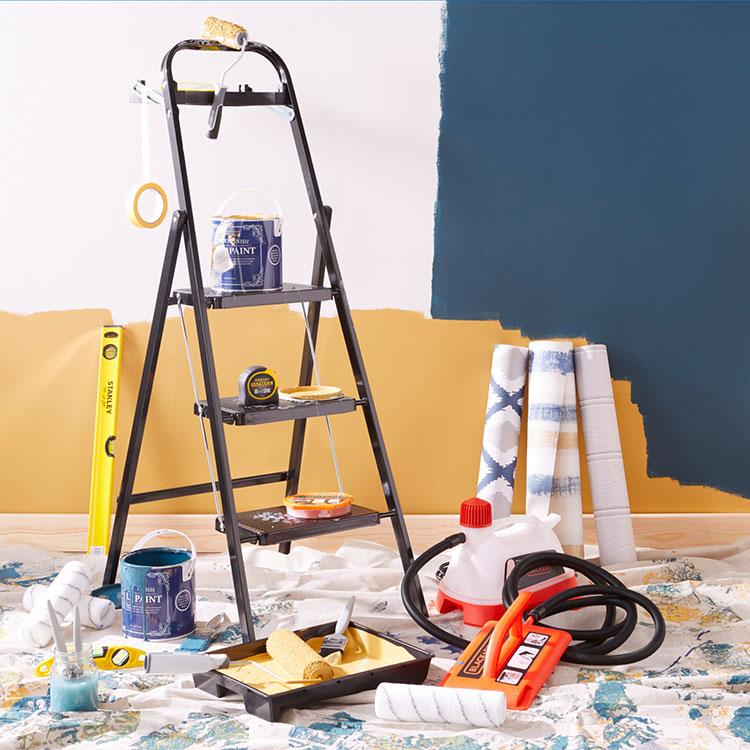 More Christmas magic
We're already feeling the Christmas joy and there's plenty more where this came from!