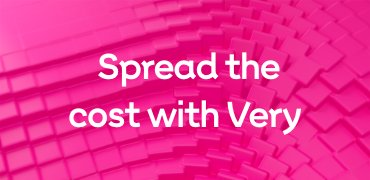 Warning: This is high-cost credit. Consider alternative options before applying for this credit, including alternatives from other lenders regulated by the Central Bank of Ireland.
39.7% APR variable
Representative example based on minimum monthly payments.
€200 purchase 22 monthly payments of 10% of balance (or €10 if greater)
Rate of Interest 39.7% APR
Total amount €256.23
If you pay more than the minimum monthly payment the loan will be cleared in a shorter period of time.
Terms and Conditions
Over 18s Only. Registered Office: Very, Cape House, Westend Office Park, Blanchardstown, D15Y9DV. Registered Number 106058
Shop Direct Ireland Limited trading as Very is regulated by the Central Bank of Ireland.