Garden Tools Buying Guide
Get set to transform your outside space with all the handy tools and helpful information you need to keep on top of the trimming, tidying and cleaning
Hedge Trimmers
We all want neat, tidy hedges – whether you have small or tall hedges there are a few things to consider before buying a hedge trimmer.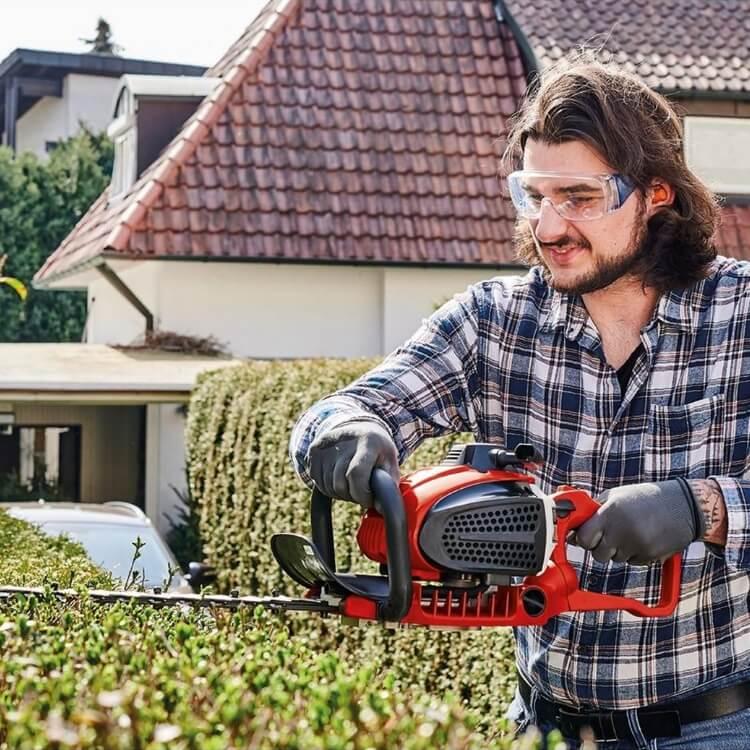 If you have long, wide hedges you might want to consider a hedge trimmer with a longer blade. Always look for the quality of blade too – diamond cut blades tend to be sharper, so leave a neater finish, while ensuring a healthy cut.
If working close to the ground, hedge trimmers with a blade protector at the tip will help prevent any damage to the trimmer.
If you have tall hedges and want to trim along the top – consider a telescopic hedge trimmer, like the Flymo SabreCut, which can reach heights up to 4m high.
Top Tip
Cut hedges vertically in a sweeping arc-shape walking forwards as you work. Always remember to check hedges for nesting birds and other wildlife before trimming.
Lawnmowers
Want a beautiful, lush green lawn? Choosing the right lawnmower can sometimes be tricky; so here are some top tips for finding your perfect match..
Hover lawnmowers

Hover lawnmowers are perfect for awkwardly shapes gardens or a lawn with a slope. Gliding on a cushion of air, hover mowers are extremely lightweight and easy to manoeuvre so they're perfect for awkward shape gardens or a lawn with a slope. They are available in both collect and non-collect models and a range of sizes to suit the size of your lawn.

Rotary lawnmowers

Rotary lawnmowers with a rear roller help you achieve that beautiful striped lawn that will make the neighbours green with envy. Rotary lawnmowers generally have 4 wheels, which makes mowing in a straight line much easier. Many Flymo rotary lawnmowers also come with a close-to-edge cutting feature, which means less trimming of grass edges.

Robot lawnmowers

Want a beautifully manicured lawn without lifting a finger? Robotic lawnmowers are perfect for an effortlessly luscious garden. Most robotic mowers work on a mulching principle, they take a fine layer of grass from the top of the lawn, putting the clippings back into the soil, acting as a natural fertiliser. Mulching greatly improves the quality of the lawn, meaning less time and effort fertilising and seeding.
Trimmers and Brushcutters
As with hedge trimming, there are a few things to consider when purchasing a grass trimmer/brush cutter.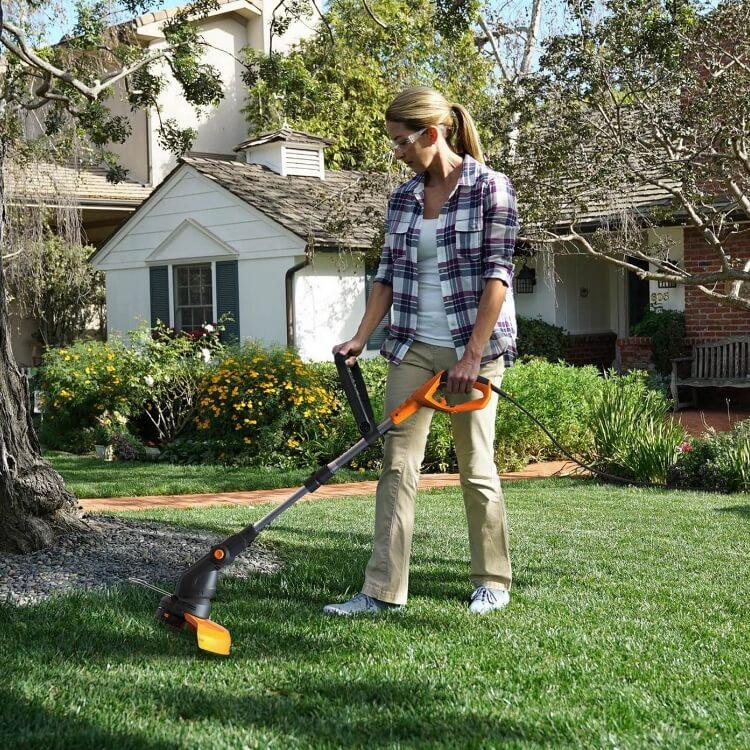 For larger areas with dense edges, brushcutters can add extra power for thicker grass or small branches.
If you have borders or a raised lawn, you may want to consider a trimmer with an edging function, so you can get that picture perfect lawn edge.
If your garden also had flower beds or planted areas, consider a grass trimmer with an integrated plant guard, so you can trim the lawn while protecting your precious plants and flowers.
Chainsaws
Before buying a chainsaw, consider what it is you're sawing and how often you'll be using it. If you're frequently cutting large, thick logs, you may want to consider a petrol powered chainsaw for extra power.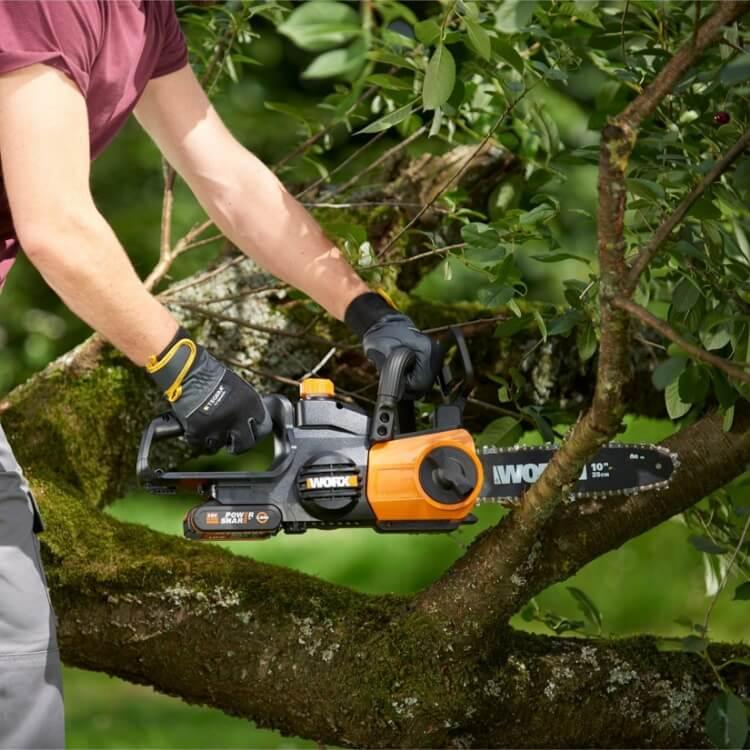 It's important to keep on top of your chainsaw's maintenance, so check the model you're considering has an easy to access air filter and fuel pump. Also look for a chainsaw that is easy to tighten the chain, many McCulloch and Flymo models include a toolless chain tension.
Pruning
Pruning and deadheading flowers, bushes and shrubs helps to encourage new, fresh growth and fuller plants with more flowers. Secateurs are often a gardener's best friend, as they prune precisely. But here are a few things to consider when buying a pair of secateurs.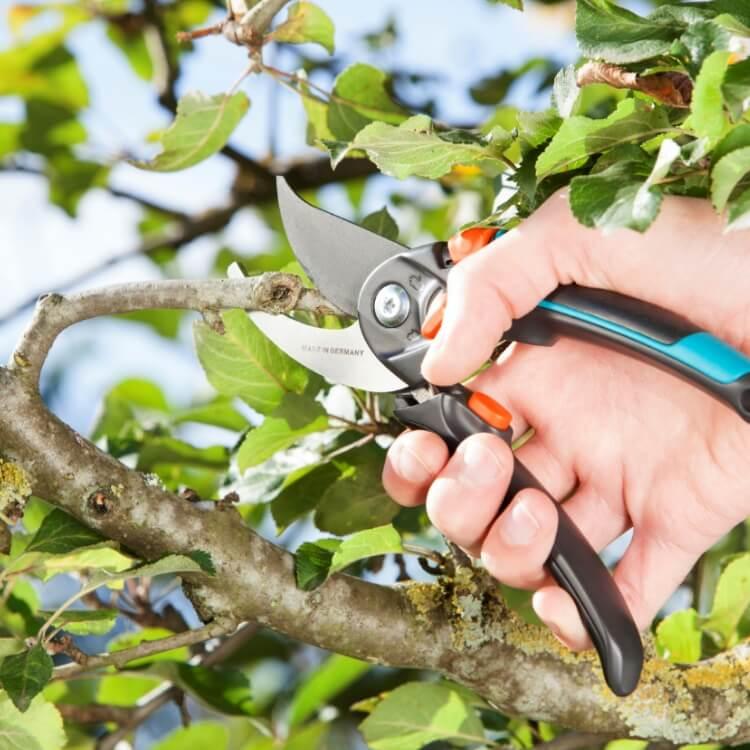 Bypass or anvil?
If you're pruning or deadheading flowers and young shoots, Bypass secateurs tend to be best, as they feature two sharp blades that glide past each other, leaving a healthy, clean cut without damaging the plant stems.
Anvil secateurs are better for bushes, shrubs or small tress that have a woody, hard stem. This is because Anvil secateurs have a sharp blade with makes contact with the chopping block blade.
Top Tip
Always prune just above a bud, but not too close to damage it, as this can lead to water getting trapped and lead to rotting. Secateurs also come in a variety of cutting diameters, so it's wise to consider what you're pruning and the approximate width of the stems.
Blowvacs
BlowVacs are a great way to quickly and easily tidy up your garden of fallen leaves and garden debris. But before buying, here are a few things you might want to consider;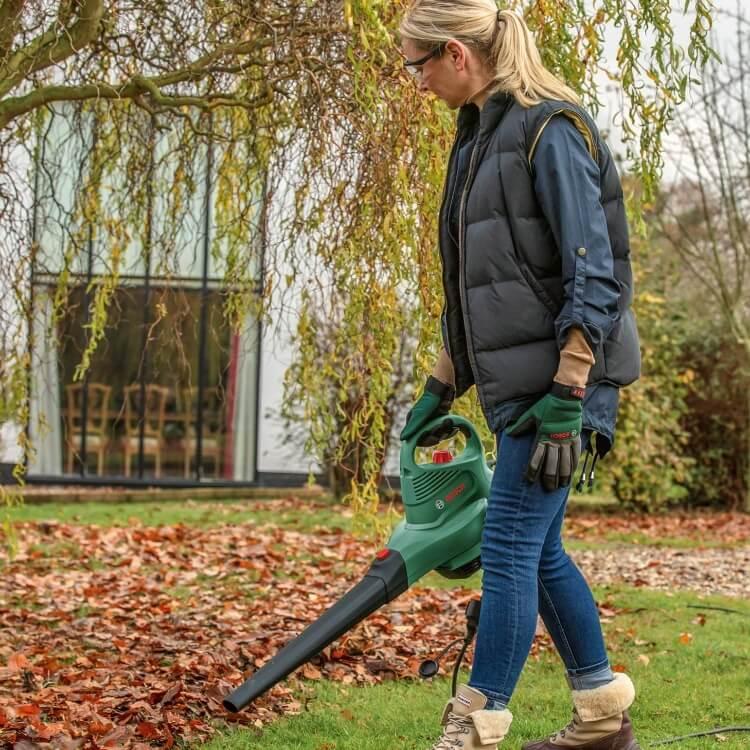 Consider the volume of debris and type of material you want to tidy, this will determine t he size and power you need.
If you want to make lighter work of collecting and disposing debris, look at the BlowVac shredding ratio, as this will also determine how often you may need to empty the collecting bag.
Top Tip
Shredded mulch is perfect for compost heaps or mulch for flower/veggie beds, as the natural debris will break down into organic matter, putting vital nutrients back into the soil.
Weed Sprayer
Weeding is probably every gardeners least favourite task – but weed sprayers can make it easier. Before purchasing a weed sprayer here are a few top tips to make the dreaded task less of a chore.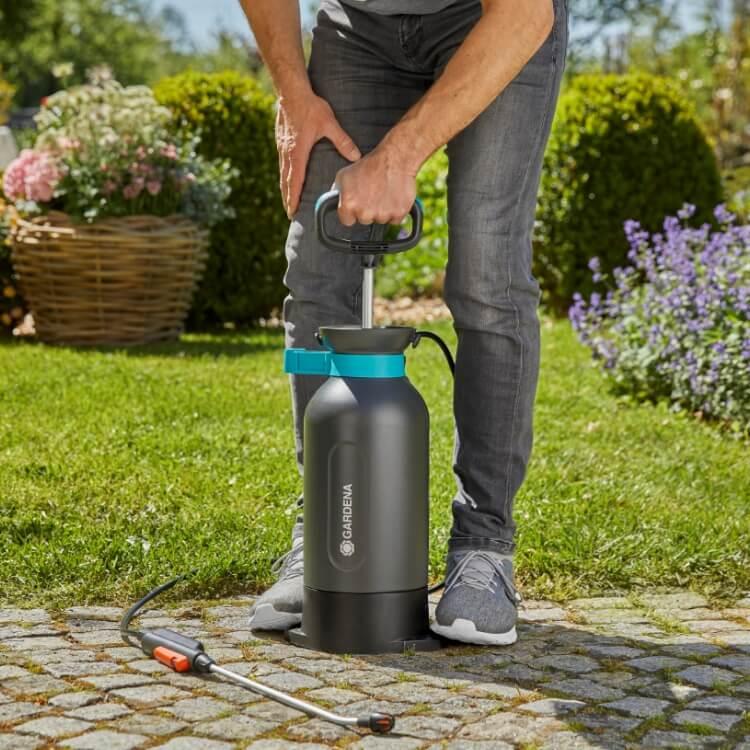 Many of us are now more conscious of what we use on our gardens, using less harsh chemicals. There are many organic, natural recipes available for controlling and preventing weeds, so consider purchasing a weed sprayer that includes a nylon filter, to help strain your own home-made brews.
Consider the size of the area you need to treat, as this will indicate the size of the sprayer you need. If you're treating trees or high plants, you may want to consider a sprayer with a back-pack or shoulder strap.